Sergeant Carl D. "Dewayne" Graham Jr. -- Badge #223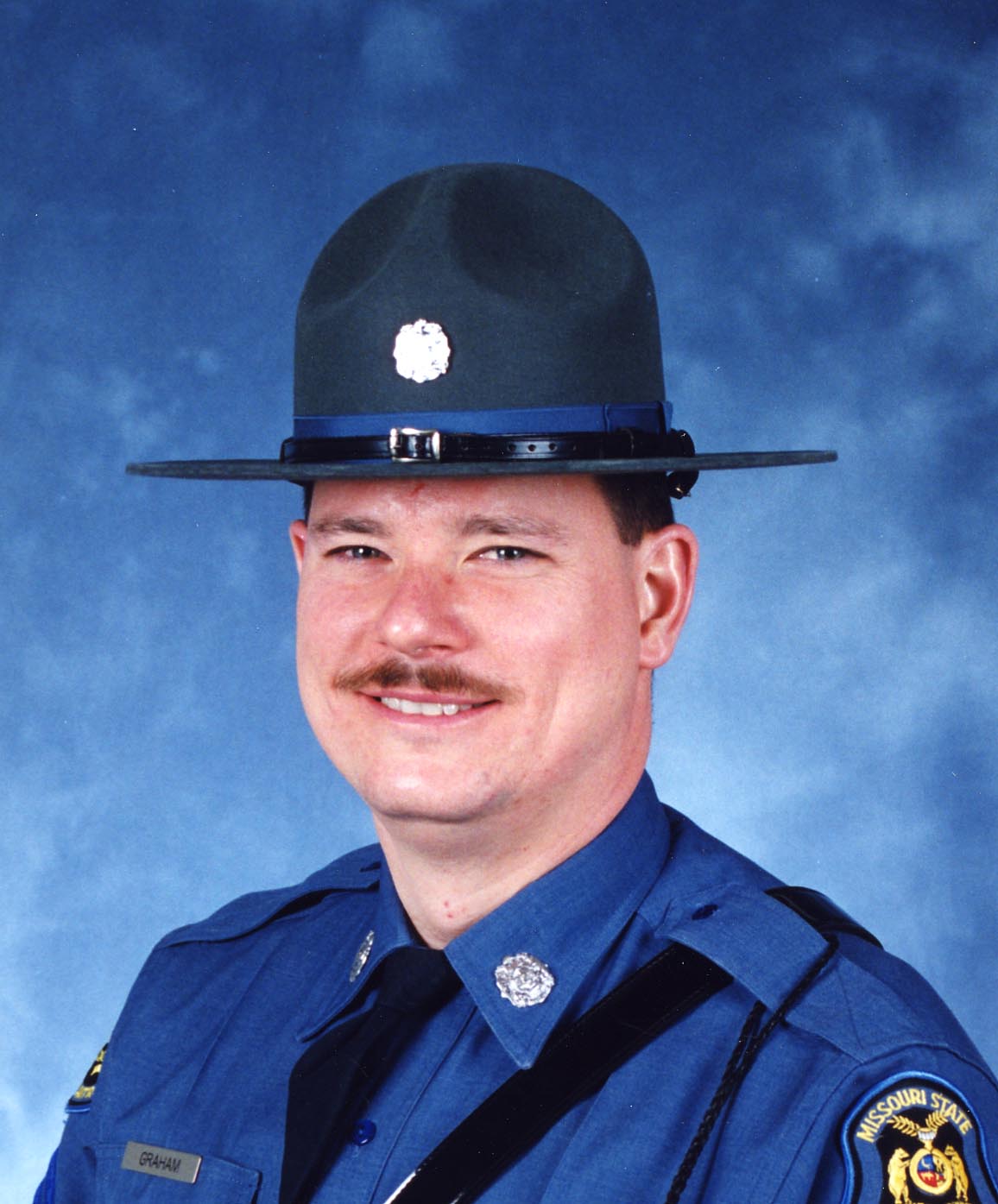 Sergeant C. Dewayne Graham Jr, was killed at his residence at approximately 5 p.m. on Sunday, March 20, 2005. A passing motorist found Sgt. Graham lying on the ground near his patrol car still wearing his uniform. An autopsy revealed he had been ambushed, shot by a rifle and a shotgun. Sgt. Graham's residence was just outside Van Buren, Missouri, in rural Carter County, within Troop G.
Officers discovered Sgt. Graham had been investigating a single fatality traffic crash where the driver had fled the scene. Investigators followed up on leads Sgt. Graham had been developing prior to his death. On the afternoon of Wednesday, March 23, 2005, Lance Shockley, 28, was arrested on felony leaving the scene of a motor vehicle accident charges and was incarcerated in the Cape Girardeau County Jail. At the time of Shockley's arrest, the Patrol considered him a "person of interest" in the murder of Sgt. Graham. Dozens of investigators continued working around the clock.
At 1:55 p.m., on Tuesday, March 29, 2005, a member of the Patrol placed Shockley under arrest for the murder of Sergeant Carl Dewayne Graham Jr. He was charged with first degree murder and armed criminal action. A jury found Shockley guilty of murdering Sgt. Graham in 2009. The jury could not unanimously arrive at a sentence, thus the responsibility fell on the judge. On Friday, May 22, 2009, Judge David Evans sentenced Shockley to death. Shockley's appeal resulted in the Missouri Supreme Court upholding his conviction (2013). The U.S. Supreme Court denied Shockley's petition to hear his case.
Sergeant C. Dewayne Graham Jr., 37, was the 24th member of the Missouri State Highway Patrol to lose his life in the line of duty. He was survived by a four-year-old son.